If you're traveling in southwest Colorado, you won't want to miss Mesa Verde National Park, to be sure. However, that's not the only show in town! Canyon of the Ancients National Monument is well worth your time. This 170,000 acre area has the highest known density of archeological sites of native cultures in the country. The visitor center and museum is 3 miles west of Dolores, CO (about 25 minutes from Mesa Verde entrance and 6 miles from Mountain View Lodge).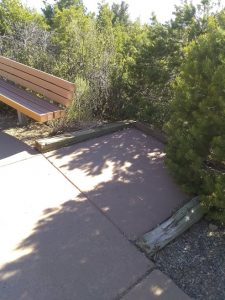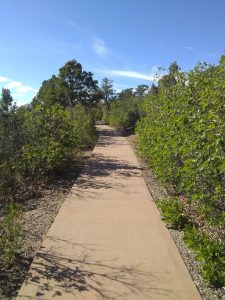 Near the visitor center is a walking trail to the top of a hill. The path is paved and short, though it is uphill. 
It is an easy half mile walk for old and young and is wheelchair accessible.
I find the trail signs explaining the plants and animals in the area fascinating.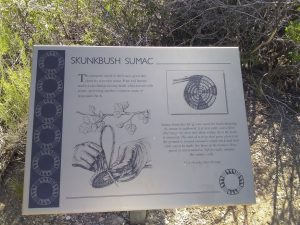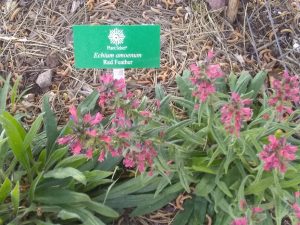 At the top you are greeted with panoramic views of McPhee Reservoir, the La Plata Mountains, Mesa Verde, and mountains in Utah, Arizona, and New Mexico.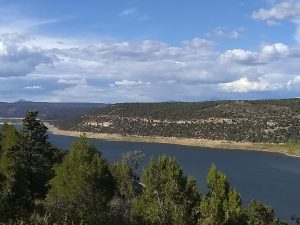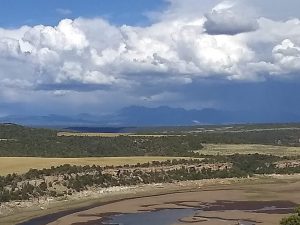 The partially excavated Escalante Pueblo treats you with a walk-through glimpse of the past.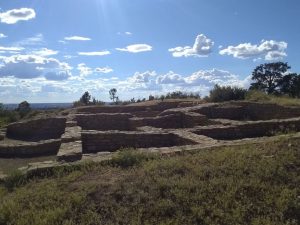 You can enjoy a picnic at the pavilion near the trailhead parking area. Bathrooms are located in the visitor center.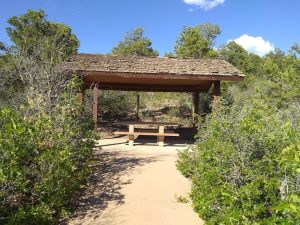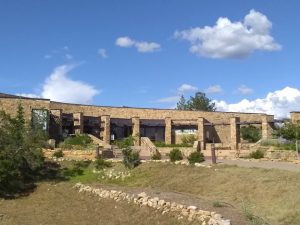 The Visitor Center includes displays of artifacts of life and culture of the former inhabitants, as well as a movie about the history of the Four Corners area. You can also find information about and directions to ruins located in Canyon of the Ancients such as Lowry Pueblo and Painted Hand Pueblo. Admission is $7 for adults; children under 16 are free. Currently the center is open a couple of days a week. Check https://www.blm.gov/programs/national-conservation-lands/colorado/canyons-of-the-ancients or call 970-882-5600 for questions or details.
A super two-hour visit to complete your Four Corners trip!